Advice Articles
Hospital Checklist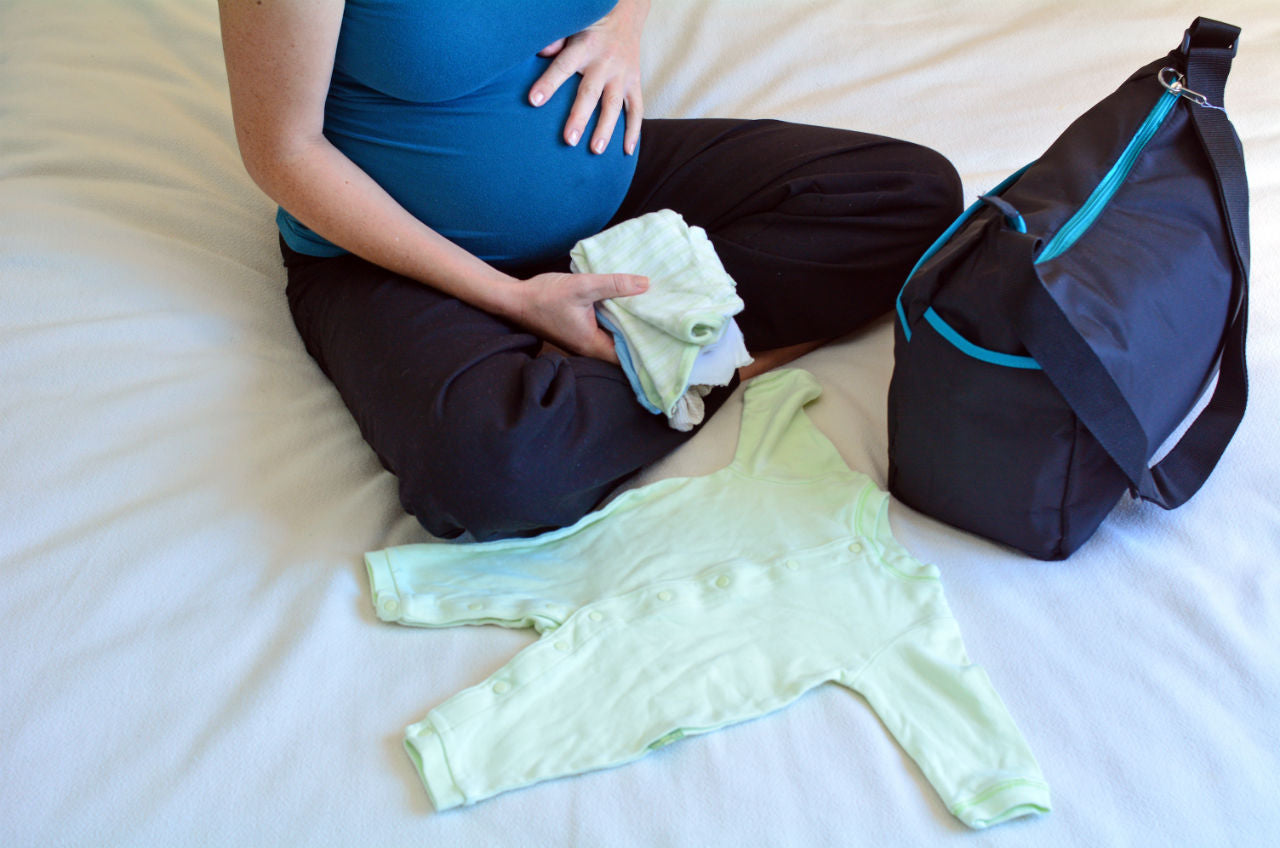 You may find it easier to pack two bags for hospital: one for during labour and one for after giving birth.
Labour bag
Birth plan and hospital notes
Your usual toiletries
Massage lotion
Facial sponge/water spray
Lip balm (Lansinoh HPA Lanolin is great as a lip balm)
Hair band
Maternity pads and spare/disposable underwear
T shirt/nightdress and dressing gown
Slippers and socks
Books, magazines
Ipod, MP3 or CD player
Phone and charger
Camera and charger
Change for telephone and telephone list
TENS machine
Drinks (easier with a straw)
Snacks
Your partner may also want to take a change of clothes and toilet bag, a watch with a second hand to time contractions, and perhaps swimwear, if he intends to join you in a birthing pool.
Hospital bag
Front opening nightdress
Nursing tops and vests
Comfortable clothing
Cosmetics
Sandals / flip-flops
At least two nursing bras
Disposable breast pads
Nipple cream
Maternity pads and spare / disposable underwear
Writing materials
Towels
Nappies and nappy bag
Pregnancy pillow/breastfeeding pillow
Clothing for your baby – babygros/bodysuits, scratch mitts, hat and socks, going home outfit
Tea bags, juice and snacks
Travelling home after giving birth
You will also need to be prepared for the journey home after giving birth (someone may be able to bring these items later). You will need clothing for yourself – although this will be your first outing without maternity clothes for some time you will, of course, still need loose fitting clothing.  Your baby will also need a hat, socks/bootees, jacket and shawl.  Remember that the hospital is unlikely to let you go home in the car without checking that you have an Infant Carrier (car seat suitable from birth) correctly fitted.
Other things to consider
It is also a good idea to get as much information as possible from the hospital in advance, for example:
Where do we park, which entrance do we use and what is the admissions procedure ?
How many people are allowed in the delivery room, and what are visiting hours ?
What is their policy on:
Drinks and snacks during labour
Mobile phones
Video cameras
Some of the questions may seem like common sense, but it is better to ask them sooner rather than later, when you and your partner may have other things on your mind !
Related Articles
Studies have shown that the health benefits of breastfeeding for both mother and baby are extensive,...

Read More

Just keep persevering and trust that you are giving your baby the best possible...

Read More
Related Products
Sore and cracked nipples are very common during breastfeeding and typically indicate a problem with the...

View

Lansinoh® THERA°PEARL® 3-in-1 BREAST THERAPY can be used whether you need help relieving symptoms...

View

Our Lansinoh® ULTRA THIN, STAY DRY NURSING PADS are super absorbent, designed to hold shape and can...

View